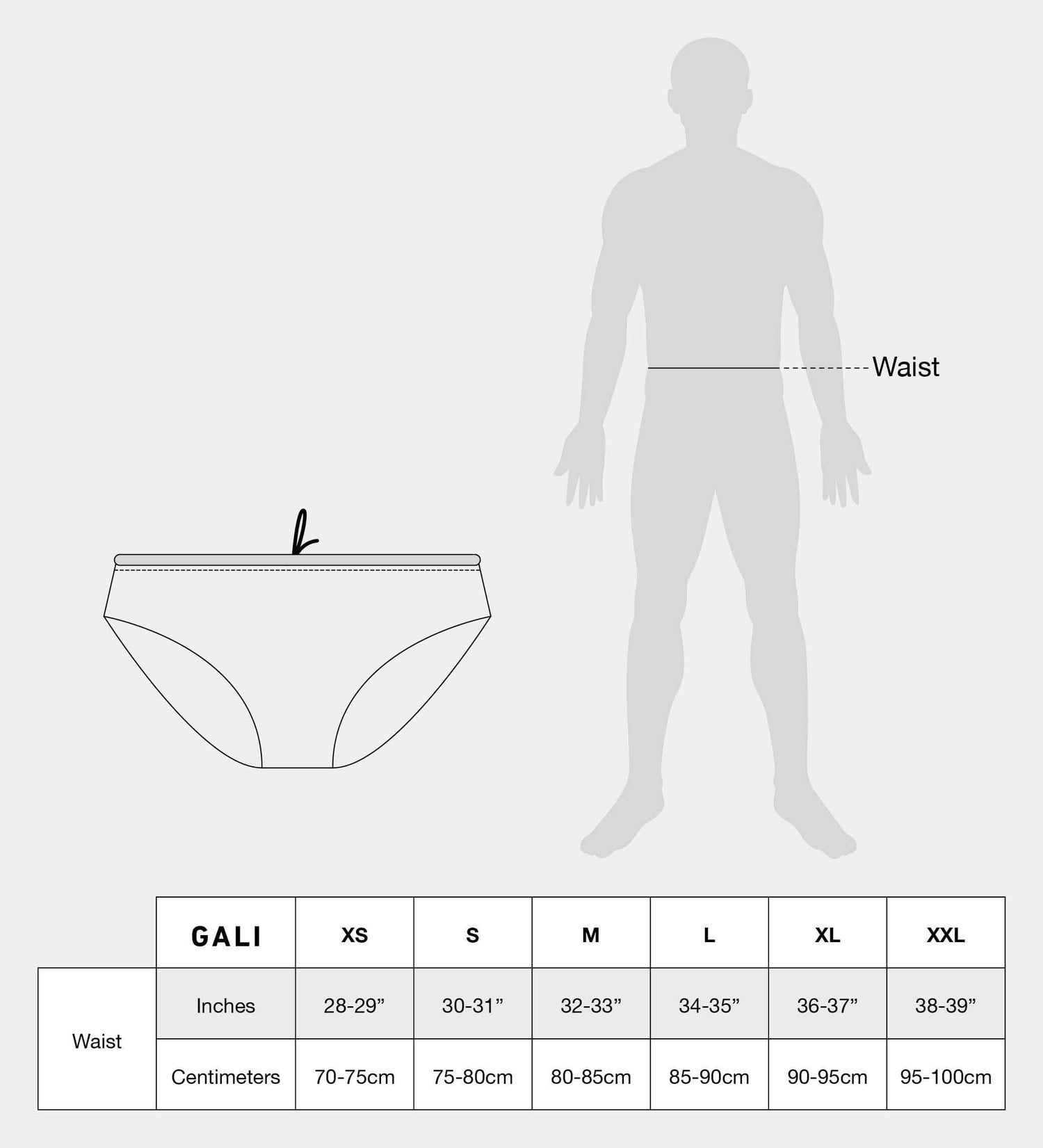 Beautiful designs. Great fit.
Our swim briefs are designed for swimming, so they hug your body. If you are between sizes or would prefer a little more room, select one size up.
XS: 28-29" (70-75cm)
S: 30-31" (75-80cm)
M: 32-33" (80-85cm)
L: 34-35" (85-90cm)
XL: 36-37" (90-95cm)
XXL: 38-39" (95-100cm)
Remember - if your swimwear is not a perfect fit you can exchange them free-of-charge, or request a refund.
See our Refund & Returns policy for details.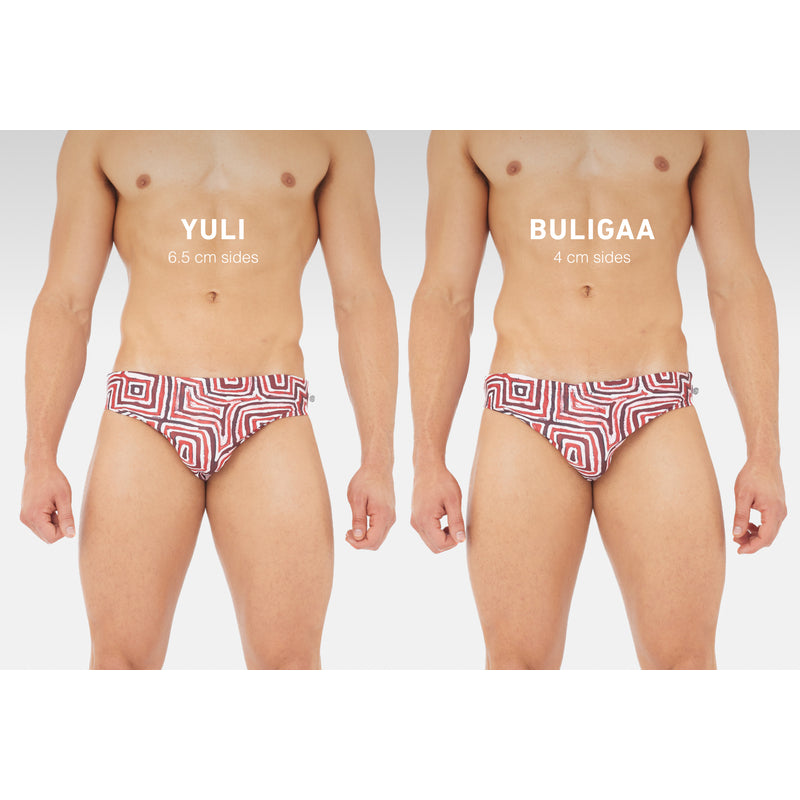 Choose your cut.
Our Lukarrara collection is now available in two cuts:
Yuli (Classic cut: 6.5cm side width)
Designed to suit all body types, providing a comfortable and stylish fit.
Buligaa (Racer cut: 4cm side width)
Tailored for anyone who likes to show a little more skin, with a narrower side width.
In Kamillaroi language Yuli means six, and Buligaa means four.
Need help with your size?