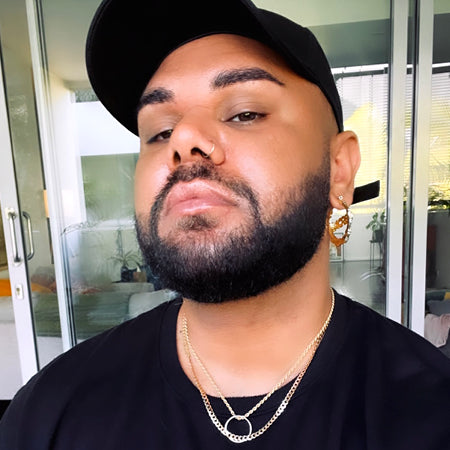 JAKE SIMON
Jake Simon is a proud Worimi-Biripi man, born in Worimi country. Inspired by traditional art language, Jake adds colour and vitality to a stark world of black and white.

His work fuses traditional form with contemporary methodology to transform cultural storytelling into modern conceptual messaging.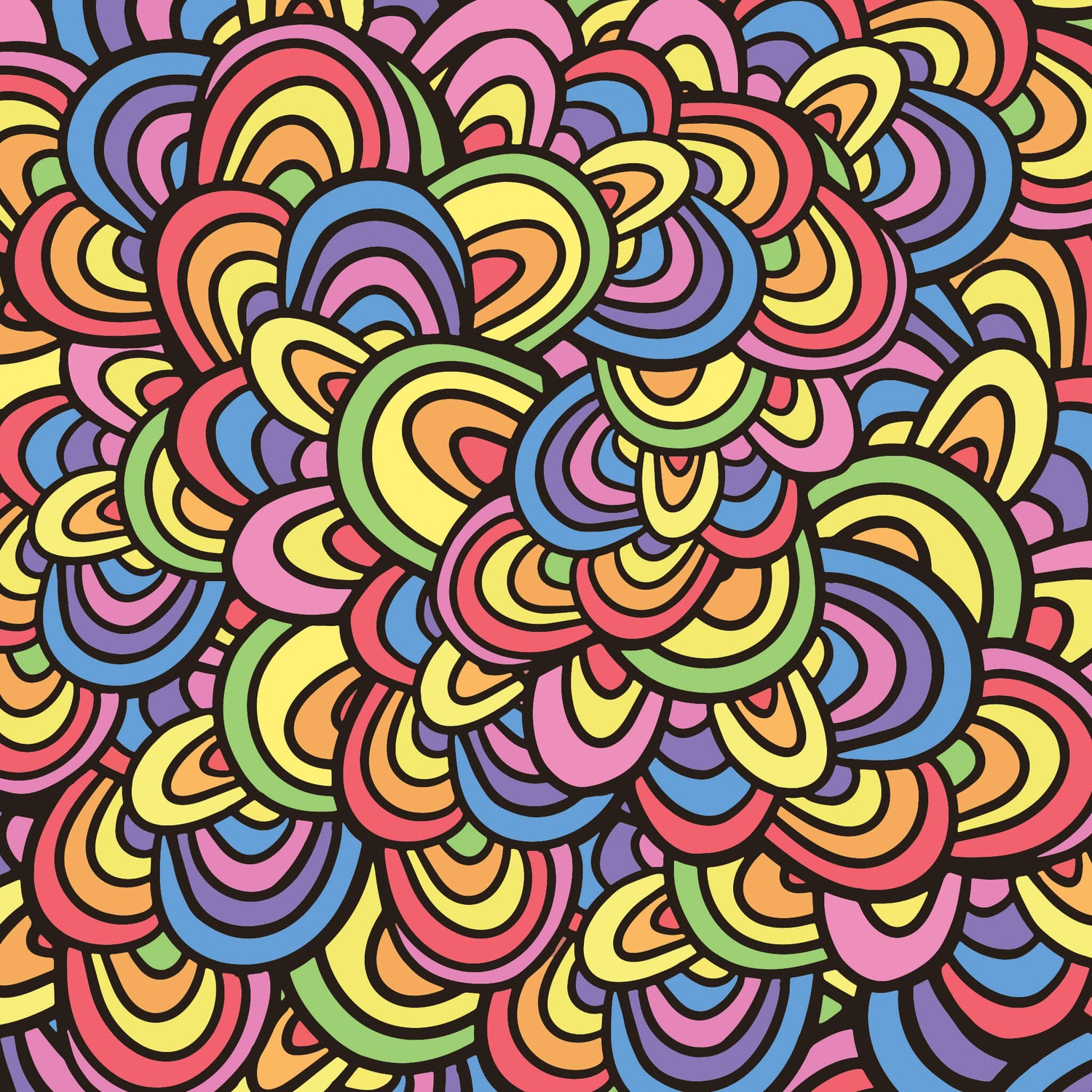 Gathering Pippies
This artwork is inspired by my childhood memories of gathering pipis. Pipis are small, edible saltwater clams.
My family and I would camp at the Myall Lakes, part of the country of the Worimi Aboriginal people, and gather pipis on the shoreline of the beach - similar to my ancestors. The sand dunes in the Worimi Conservation Lands hold midden sites (accumulations of shells), which were created when my people would collect, cook and eat pipis. These sand dunes are recognized as the largest moving coastal dunes in the Southern Hemisphere. As the sands shift they cover and uncover these midden sites.
In this piece the overlapping semi-circles are symbolic of the pipis we would gather. The colours are representative of both my identity as an LGBTQIA+ person, and directly of the pipis and their environment. The light pinks and purples are reminiscent of the inside shell of the pipis, while the yellows and greens represent the beach areas the pipis live on and the surrounding wildlife areas.
Inyadot Art
Inyadot Art is Jake Simon's art studio, which is 100% Aboriginal owned and operated. With an extensive portfolio spanning both digital art and print, Inyadot Art has fast become an iconic name for its blend of traditional and contemporary styles.
Recent projects for Jake include designing the Artwork for Sydney Gay and Lesbian Mardi Gras Reconciliation Action Plan, a first of its kind in that space, as well as featuring his digital art within projects for DHL Global, NSW Health, Aussie Industries and KPMG and many more.